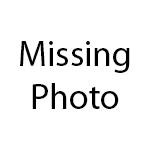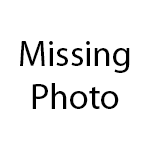 Welcome to the Local Law Enforcement Liaison Web Page. This grant was written by, and is operated out of the offices of the Southwestern Illinois Law Enforcement Commission through the St. Clair County Sheriff's Department and is funded by the Illinois Department of Transportation/Division of Traffic Safety.

The primary goal of this program is to assist and encourage local police departments to reduce traffic crash fatalities and injuries caused by impaired drivers, and other unsafe driving practices.

This project began in 2001 as a pilot program covering certain communities in Madison and St. Clair Counties that were over represented in numbers of alcohol related crashes. One other pilot project was begun at the same time covering a few communities on the South side of Chicago. At the time there were two Law Enforcement Liaisons (LEL's); myself and Dwight Lockwood, a retired Chicago Heights Police Department captain.

Currently there are 8 Law Enforcement Liaisons, all retired police officers, covering all of Illinois law enforcement agencies. The mission of the project has also evolved. Where Dwight and I were focused primarily on projects related to impaired driving reduction efforts, the current staff of LELs not only focuses on impaired drivers but seat belt and speed violations as well. Our main function is to administer traffic grants given to Illinois police agencies.

My major responsibility is to manage I.D.O.T. traffic safety grants for a number of City and County Police departments across Southern Illinois. I also assist with the I.D.O.T. booth at the State Fair in Springfield, minor league baseball game events and the Operation Teen Safe Driving high school competition.

I also administer the IDOT DUI Enforcement Award program as well as a Speed Enforcement Award and a Seat Belt Enforcement Award. DUI awards have been presented to over 1500 officers from more than 150 Illinois police agencies.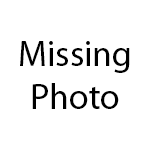 In addition to the DUI Award, IDOT has added two award programs: the Speed Enforcement Award and the Seat Belt Enforcement Award.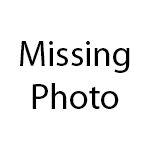 As a team, we continue to increase seat belt compliance and at last survey, Illinois was over 90% compliance. This is a major milestone that makes Illinois one of the leaders in seat belt compliance that has contributed to the lowest number of fatalities since 1924!

IDOT still promotes the use of Safety Belt Enforcement Zones and is encouraging more nighttime enforcement zones to reach those young drivers who still refuse to buckle up.


| | | |
| --- | --- | --- |
| | Even as our overall fatalities are reduced, the areas of teen drivers and motorcyclist fatalities continue to increase. We will be looking at ways to change these trends. One initiative is a statewide program called Operation Teen Safe Driving with IDOT and the Ford Motor Company to reach young drivers in every high school in Illinois. | |


Please call or e-mail me if you have any questions about traffic safety, IDOT awards or available traffic safety grants.

If you are with an Illinois law enforcement agency and have questions about any of IDOT's traffic safety grants call me or go to the Illinois Department of Transportation web site: www.dot.state.il.us Once there look down the left side of the opening page and click on "Safety Information". Then scroll down to "Grant Information" and click on "Division of Traffic Safety Information". You will find information about the grants as well as grant application and reporting forms.

To contact me:

Richard K. Allan - 700 N. 5th Street, Belleville, IL. 62221
E-mail: rallan@silec.org
Telephone: (618) 277-1550
Cell: (618) 304-2724